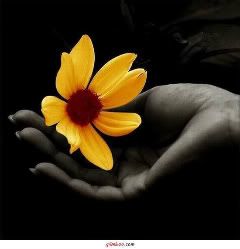 It isn't "Mother's Day" but today I feel like celebrating motherhood 6 months early! We have a very small 'readership' but I know mothers are reading. I know daughters are reading.

My mother's life will be cut short, and I know I want her to never doubt my appreciation for everything she has done for me. You may still have your mother with you, or she may have been gone for some time. If you are a mother or a daughter, today I want to remember you!
There are mothers in so many different life 'seasons'...some have young children at home and struggle with diapers, bottles, schedules, and getting enough sleep. Some have grown children but worry just the same. Is he eating right? Does he have enough money for the semester? Will she find a good job? How will she support herself? The worries change, but the love does not.
My heart breaks for mother's who care for a child with life threatening illnesses. I don't know how they get through the days wondering if their child will ever recover or do the things they hope and dream of. After following the story of Korrine at Team KC (see the sidebar to the right) I saw how one mother lived through that very situation for 10 months, and then ultimately had to say, "goodbye" to her daughter who lived to be 14 years old. Tomorrow is Korrine's "Celebration of Life" that I know several of you will be attending. What a blessing to have the opportunity for the community to celebrate the life of such a special young lady, and recognize her mother who lovingly cared for her during the most difficult of circumstances.
On a different note, Miss Ashlyn was sick last night. Poor thing was up all night, and we are tired this morning! (I always say you know you have been indoctrinated into motherhood when you are cleaning all things unmentionable at 3 a.m!) Knowing my little one will most likely feel better later today is such a reassurance, compared to those mothers who are living in day to day worry for the health of their children, for their finances, for their families.
So today, I dedicate this post to mothers...
...for mothers who stay up with sick children
...for mothers who care for sick children who will not get better
...for mothers who worry if their children will come home tonight
...for mothers who worry about their own mothers
...for mothers who drive their kids to lessons, practices, and school
...for mothers who cook, clean, and fold more laundry in one year than could ever be counted
...for mothers who suffer from lengthy illnesses themselves, and still take care of their families
...for mothers who work two jobs trying to make ends meet
...for mothers who can take their kids on vacations, and for those that can't
...for mothers who make dinner each night with little thanks
...for mothers with wonderful husbands to support them
...for mothers who are single and raising multiple children with little support
...for mothers who work late and can't tuck their children in
...for mothers who must leave their children with someone else to raise due to poor circumstances in their own lives
...for mothers who love their position in the family and wouldn't trade it for the world
...for mothers who will save the grocery money to buy Christmas presents
...for mothers who serve only organic foods
...for mothers who drive through McDonald's
...for mothers who wait in doctors offices telling their children the shot won't hurt for long
...for mothers who get up early to exercise before the kids do
...for mothers who do not exercise, but make sure their kids do
...for mothers who put their children's health in front of their own
...for mothers I know personally, and for those I don't that wear many of the "hats" above...
I honor you all, and dedicate today to you!
Now, I give you permission to go take a nap and eat some chocolate! :-)