Here it is; our new blog redesign full of apples, my favorite colors, and all things teaching; including "construction paper" and "staples" for effect! :-)
Thanks to the very talented
Faith
, of "Walk with me by Faith" blog, we got a new "makeover" that I love! Faith has graciously worked many hours developing a new design for us that matches our "Apple Tree" theme for the scholarship fund, and my love of apples and all things education! We hope you will find the site easy to navigate, and that you will be able to easily link to the scholarship blog as well as follow our family's story!
Faith has an adorable design store which you can see by clicking on her button below.
You'll enjoy reading her blog, and visiting her online store! She offers darling quality monogrammed items, personalized stationery, baby items, etc...She is just now entering blog design and is creating blog buttons, headers, and redesign for such a reasonable price!
I am so happy to have found Faith through, "
Bless Our Nest
" (Thanks Shannon!) Faith designed her adorable button, and I quickly e-mailed her!
I was so pleased with her ability to capture what I was looking for in a new blog makeover. Please check out her site and consider Faith for all your blog design needs, I can confidently say that she will make sure you are 100% satisfied! Her creativity is amazing! Thank you Faith, I couldn't be happier with our new blog makeover! :-)
Now for the best part that has to do with YOU! If you have a blog and would like to take it to a new level, how about your very own "button" that takes readers directly to your site? I am giving away 3 custom blog buttons that Faith will create just for you! Faith will take your ideas and blog name and will create a blog button just for you! Readers, (like me!) can then post your button on our sites which can bring additional readers your way! For those of you who have always wanted one of these but didn't know how,(like me!)this is a great opportunity!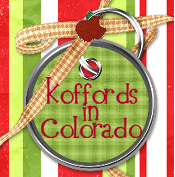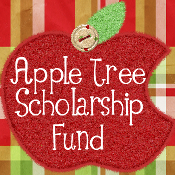 How to enter? Just leave a comment here (and your e-mail address if it doesn't link to your name) and you are entered into the drawing! My children will draw the names on Sunday night at 8 p.m! You may enter daily and the winners will be announced on Monday morning! If you would like to increase your odds of winning, mention us on your blog and paste our family button in your post. We will add your name to the hat again!
For those readers who do not have a blog, more prizes are coming! My home decor giveaway will be coming next week, and there will be several fun things to give away! Life is short, let's have some fun!
Thanks for visiting and for being our "blogger friends!" You are so deeply appreciated! :-)